Meet Our Staff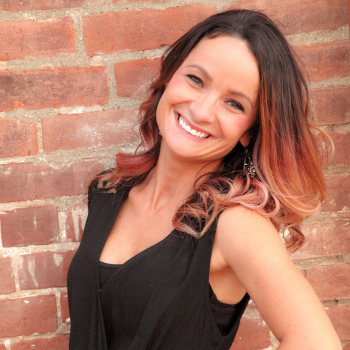 Terri Anderson
Terri developed a love for dance at a young age, which has continued to grow over the years. Her commitment to the arts drives her to pull the creative side in her students. Terri graduated from Speedway High School and went on to become a Marian College cheerleader. She studied ballet at the Indianapolis Ballet Theater and was a competitive dancer at the regional and national level. At the age of 12 Terri was part of a winning duo at the National Starpower Dance Competition in Ocean City, Maryland. She also went on to win distinguished performer of the year at age 14. Through hard work and unrelenting dedication, Terri also earned a scholarship to attend the LA Underground Dance Workshop in Las Vegas, Nevada. To further reinforce the abilities that she brings to the table, she has had the opportunity to work with and learn from multiple well-known dance choreographers. Terri opened Sister Act Dance Academy along with her sister in February 2010. She is very honored and excited to be sharing her knowledge, talent, passion and love of dance with her students for years to come.
Annah Emmert
Annah is delighted to bring her performing arts experience to Sister Act Dance Academy. Her dance adventures began at the age of 4 at a small studio located in Plainfield, Indiana. After one year of dance education, Annah began competing with her studio in various regional competitions across the state continuing on to national championships. Miss Starpower is among the awards she received during her pre professional career. Along with dance, Annah has studied music and theater as well as recreational and competitive cheerleading. Her theater experience includes performances in several shows at the Indianapolis Civic Theater, "A Christmas Spectacular" at Beef & Boards Dinner Theater, and "Annie Warbucks" at Footlight Musicals as Molly. Annah is a 3-time All American Cheerleader winner at NCA and went on to follow in her sister's footsteps to cheer at Marian College. After a lifetime filled with performing arts experience Annah, along with her sister and business partner, opened Sister Act in 2010. Annah is pleased with the progression the studio has made and looks forward to many more with her students here at Sister Act Dance Academy.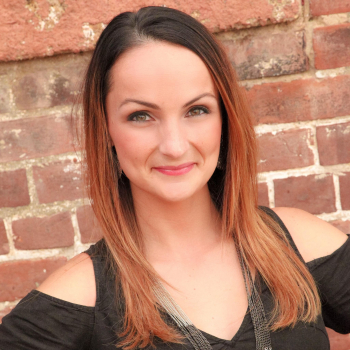 Brooke Endres
Brooke's love of dance began at a young age and has grown ever since. Her diverse background in ballet, jazz, lyrical and musical theatre has made her an "in demand" teacher. Having formerly competed, she is now involved in competitive dancing through her students. Her students have continuously placed in the top at many competitions and received dance titles at regional and world competitions. Her fast jazz and creative choreography have been recognized at many competitions with numerous choreography and entertainment awards. In addition to choreographing for local studios, various high school dance teams and productions, she has also judged for numerous competitions.
It's undeniable that Brooke's energy and enthusiasm is, without a doubt, contagious to all those who meet her. She is very excited to be sharing her knowledge, talent, passion and love of dance with all of her students at Sister Act Dance Academy.
Angela Battiato
Angela started her dance career at the age of 4 years old. Her passion for dance continued to grow as she competed her first jazz solo, along with group performances at the age of 5. As she continued her dance career, she auditioned and made the Butler Nutcracker. Angela began assisting and teaching dance since the age of 11. She also competed in many regional and national competitions. Besides dance competitions, she was the captain of the Roncalli Dance Team. While attending the University of Indianapolis, Angela continued to teach dance to pursue her passion. Angela has been teaching at Sister Act Dance Academy for four years. She is excited to see what the future holds for her at SADA.
Jessica Miller
Jessica grew up in Carmel, Ind., and began her training at the Academy of Ballet Internationale. While at the academy she performed various ballets with the professional company, including Don Quixote, La Fille Mal Garde, and Le Corsaire. She also toured nationally with company in Sleeping Beauty and as Clara in the Nutcracker. After her time with Ballet Internationale she continued her training at Butler's Jordan Academy of Dance, Central Indiana Dance Ensemble, and at Gregory Hancock Dance Theatre where she performed nationally and internationally as one of the original G2 members, the second company of GHDT.
After high school Jessica attended SUNY Purchase in New York. She graduated magna cum laude with a BFA in dance, specializing in ballet. She also worked with many different choreographers including Bettijane Sills, Jessica Lang, and Helen Pickett. After graduating she danced with American Contemporary Ballet in Los Angeles, and under the direction of Stuart Loungeway at Terra Firma Dance Theatre in New York. Jessica is excited to be able to return to Indianapolis and work with the students at Sister Act Dance Academy.
Lauren Meneely
I started dancing at the age of 3 and haven't stopped moving since. I performed and competed with a studio in Fort Wayne, IN for 13 years. I also competed on my middle school dance team and my high school's JV and Varsity dance teams. Aside from dance I also competed with my high school's color guard for 4 years to widen my performing arts background. When I wasn't competing or on stage with my own teams, I took classes at numerous other studios in the area to further grow my dance skills. At Ball State University I performed with Rhythms Dance Troupe where I really got into choreographing and teaching. Over the years I've performed in groups of all sizes from solos to large production numbers. I have a background in lyrical, jazz, contemporary, hip hop, modern and ballet. I'm so excited to be able to continue doing what I love while sharing my passion and knowledge of dance with the students at SADA.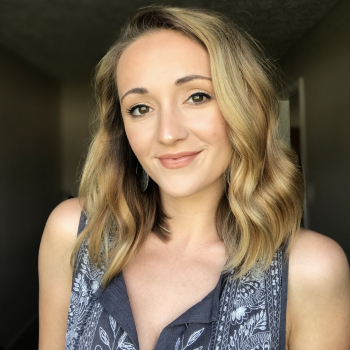 Jarin Gonzales
Jarin began dancing when she was three years old.   She continued competitive dancing in various genres in Indianapolis and Chicago until she went to college.   While earning her degree in Elementary Education, Jarin was a member of In Motion (a dance company at Indiana University).
Throughout college she spent her summers dancing as a member of The Fever Inferno hip hop squad for the WNBA.   She was a member of the co-ed team for five seasons.  She continued on with the Pacers organization as a Pacemate for five seasons as well.   This opportunity allowed her to dance with many amazing individuals from across the world.  As a member of the Pacemates, she had the opportunity to represent the team at Pro Dance conventions for two consecutive years and also represent the NBA, by dancing in China for two weeks.
Jarin has taught preschool, kindergarten, first grade, fifth grade and sixth grade over the past twelve years. She recently had the privilege of choreographing a performance for a group traveling to Japan. Jarin is grateful and honored to be back in the studio sharing her love of dance with others.
Gabriella Villalobos
Hi, I'm Gabby and my passion for dance has been growing since I was 3 years old.  I began my training in a variety of styles at Dance Center Evanston in Illinois.  I was honored to have an apprenticeship with a contemporary ballet company for 2 years.  I also performed with the Evanston Dance Ensemble for 5 years.  I came to Indiana to dance at Ball State University where I ended up graduating with a BA in Finance.  I needed dance in my life, so my freshman year I joined a student organization called Rhythms Dance Troupe (where I also met fellow teacher Mrs. Lauren Meneely) and stayed on the team throughout my four years at BSU.  Teaching dance has always been such a fun and rewarding experience.  I look forward to dancing and teaching with Sister Act.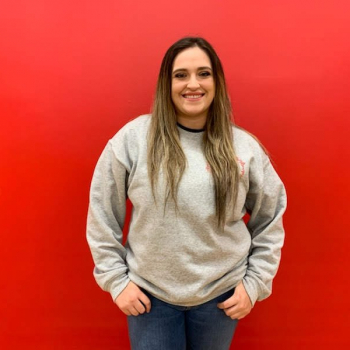 Terri Dickerson
Terri has worked at Sister Act Dance Academy since December of 2013 as an administrative assistant. She enjoys meeting new people and helping others. The environment at the studio has allowed her to build relationships with families as well as watch other friendships grow.
Sister Act Dance Academy is always looking for professional, enthusiastic instructors.  Teachers must be well rounded and able to work with all ages (2 and up.)  Email resumes to: info@sisteractdance.com.